About Michael Stausholm
Michael Stausholm is the founder of Sprout – the company behind the first pencil in the world that can be planted and grown into herbs, vegetables and flowers. The idea behind the Sprout pencil is to plant it when it becomes too small to write with, thereby giving it a new life. Since the company was founded in 2013, Sprout has sold more than 25 million plantable pencils in more than 80 countries from its head office in Denmark.
This year, Sprout has launched a plantable makeup pencil and a brand-new product, the patented Sprout®Spoon.
The Sprout Spoon is a 100% biodegradable and plastic free spoon with integrated quality tea. It is customizable and used as a green giveaway – just like the plantable Sprout pencil.
Michael Stausholm began his career in the shipping industry, working for A.P. Møller/Mærsk and travelled to Indonesia in 1993, where he lived for 14 years. His greatest interests are green entrepreneurship and sustainability. Between 1996 and 2006 he worked for companies such as Nike and Walmart helping them to establish more sustainable and responsible textile production processes. In 2013, Stausholm launched the Sprout pencil in Denmark – a product invented by three students at MIT in Boston – and founded Sprout as a company. Today, he owns all the patents and rights after having bought out the young students in 2014, and he is the company's principal shareholder and chairman of the board.
Michael Stausholm has given interviews to CNN Money, Forbes, Fortune, Huffington Post, the Daily Mail and Business Insider, and to Danish media outlets such as TV2 Nyhederne, TV-Avisen, TV2 News, in addition to a wide range of other international outlets. He writes blog posts for the Danish financial daily Børsen and for the Huffington Post and he has ample experience as a public speaker. He has spoken on behalf of the United Nations, at the Sustainable Brands Conference and at a number of public and private events.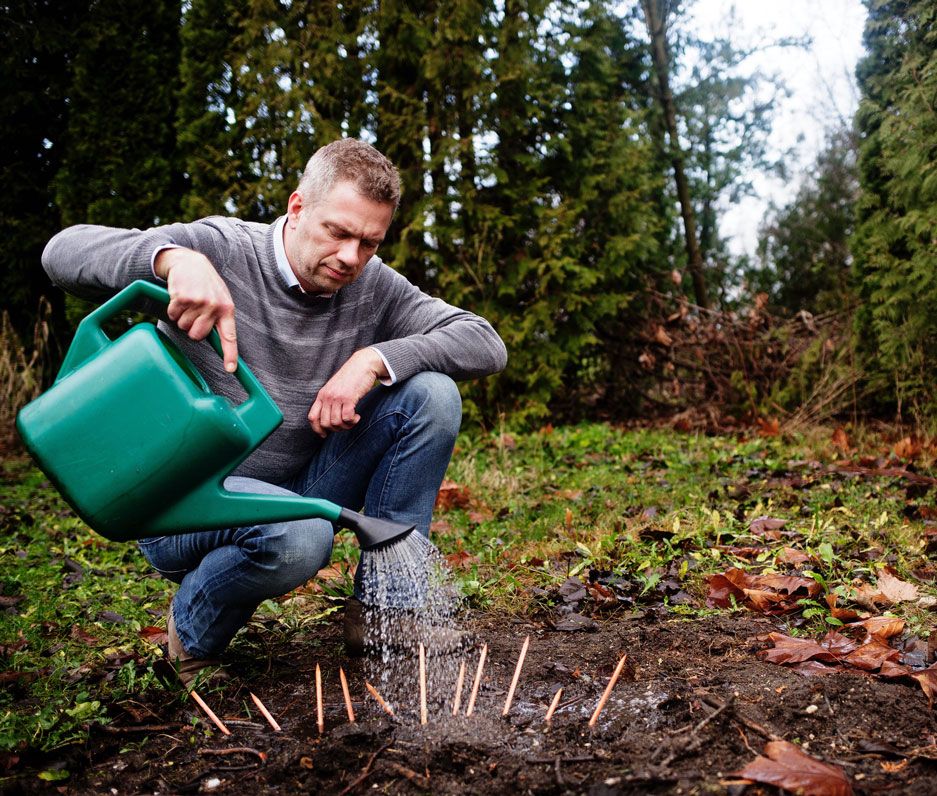 Skills, experience and passion:
Expert in the production, procurement and marketing of sustainable products and companies
Blogs about sustainability, entrepreneurship and career development for the Danish financial daily Børsen and for the Huffington Post
Holds public lectures on subjects such as sustainability, entrepreneurship and non-traditional marketing
Trained within the shipping industry at A.P. Møller/Maersk
Michael Stausholm is passionate about making sustainability easier to understand. As an entrepreneur, Michael Stausholm has navigated through a number of ups and downs, and he happily shares his stories with others. He has been a mentor for budding young entrepreneurs at the green entrepreneurial hub Greencubator in Copenhagen and he has also been a judge at several entrepreneurial events. Sustainable entrepreneurship is Michael's passion. It can bring about both environmental and financial benefits, not just one or the other.

About Sprout
Sprout was founded by Michael Stausholm in 2013. The idea behind the sustainable pencil came from three students at the Massachusetts Institute of Technology (MIT) in Boston. The students were all robot engineers, but they were challenged at a design course to develop a piece of sustainable office equipment. They came up with the concept of a plantable pencil and shared their idea on the crowdfunding website www.kickstarter.com. In 2013, Michael Stausholm launched the Sprout pencil in Denmark and in 2014 he bought all rights to the product, including patents, IP rights and the right to sell the pencil globally.
Today, the Sprout pencil is available in more than 80 countries and more than 25 million plantable pencils have been sold since 2013. 85% of customers are companies and organisations who have their logo engraved into the pencils to use them as green giveaways. Some of Sprout's customers include IKEA, Toyota, Coca-Cola, Marriott, Disney and Porsche. The pencils are sold to private users on Amazon in six different countries, including the USA, UK and Canada, and the product range now also include makeup pencils.
The pencil is an easy way to illustrate what sustainability means and it is a symbol for the possibility to give products a new life after use. It is the perfect counterpart to our throw-away culture and its sustainable profile is one of the key reasons for its popularity.
Sprout's mission is to inspire a more sustainable mindset both among companies and among consumers. Small steps add up and make a difference in the end. If you can plant a pencil after use, what else can you do?
In April 2019, Sprout Spoon was introduced: an eco-friendly and patented 2-in-1 product, easy to customize and use as a promotional giveaway. It consists of a foldable, 100% biodegradable spoon with integrated quality tea. You both use the item as stirring stick and teabag without any use of plastic, metal clamps or other harmful materials. It comes with 3 different tea variants and it can also be made with cocoa, soup or coffee. The basic material of Sprout Spoon is 100% without plastic coating (different to most to-go cups), environmentally produced virgin fiber that ensures stability of the Sprout Spoon in hot water. The colors are added with biomass, so they have natural ingredients. It's analyzed, tested and approved.
The special material used to make the Sprout Spoon can also be used for a lot of other applications including food packaging. The Sprout Spoon is primarily sold to companies.
Read more at www.sproutworld.com